Welcome to Awahou School!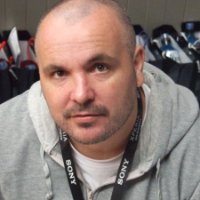 We are thrilled you are interested in being part of our learning community.
We are a small school that seeks to provide the very best learning experiences for each of our students. Our roll is usually between the 40 and 50 mark which is an ideal number for not being too small but certainly not too big!
Awahou School is a special school in that it has a strong "family atmosphere" about it. We are motivated to ensure that all children feel that the school belongs to them. We seek to develop and cultivate an environment of trust and instil our core values of Respect, Honest and Effort into all Awahou children and families. We desire all our children to feel secure and enjoy success at school. We would like children to be involved in the learning programmes that the school offers. We expect all children to be aware of their learning achievement and progress. We operate three classes and divide the year groups across these rooms. The focus is on each individual learner and their learning progression; we are very aware that all learners learn at different rates. Our smaller numbers ensure that all children are monitored closely.
Awahou School is an integral part of the community and the active support and involvement of parents / family and caregivers is welcomed. We are fortunate to have a "Friends of Awahou" group working hard to provide extra resources for our students' learning.
We warmly welcome visitors to our school and classrooms and genuinely operate an open door policy. It is well documented that schools that enjoy a high level of parental and community support produce happier children, richer in experience and secure in a supportive environment.
Your involvement with Awahou School will be, I'm sure, an enjoyable one. It is hoped that you will take advantage of the opportunities that arise to enable us to work together to provide the best educational experience we can for your child(ren).
Below you will find more details about specific aspects of Awahou School life. If you have any questions please feel free to contact me.
Matt Schmidt
Principal